Holywell tennis coaching. Mike Herd Tennis delivers tennis coaching for all ages and abilities at Holywell Leisure Centre in Flintshire.
Holywell tennis coaching. Come and enjoy some fantastic coaching from Mike Herd Tennis who is a tennis coaching provider based in Flintshire and Cheshire. Lessons for juniors and adults will be available at Holywell Leisure Centre. Mike was a recent finalist for Tennis Wales Coach of the year. You can read more about this by clicking here. You can also get involved with sessions at Pen-y-ffordd Tennis Club, Hawarden Community Tennis Club and Buckley tennis coaching.
Junior Tennis Coaching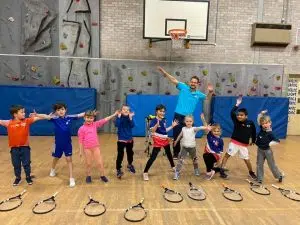 Mike and his team will be providing junior tennis coaching for all ages and abilities. There will be amazing introductory offers such as LTA tennis for kids. This intro offer is the perfect way to get your child into tennis. You will get a racket, personalised t shirt and balls, all for just £29.99. Take a look at the Junior Tennis Coaching page to see details of our sessions and offers.
Adult Tennis Coaching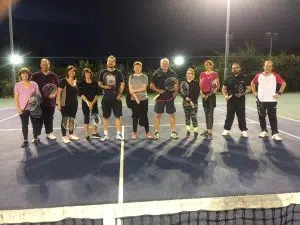 In addition to our Junior Tennis Coaching, there will also be lots of great offers for adults to pick up a racket. It does not matter if you have never played before or haven't picked up a racket in a long time. Sessions are in a very relaxed and fun environment.  Take a look at our Adult Tennis Coaching page to see details of our latest sessions and offers.
FREE Tennis Open Day
There will be a free tennis open day for the whole family to enjoy in 2020. Make sure you follow us on social media and check our website to stay updated. Mike will be doing school roadshows to give thousands of children the opportunity to play tennis. He will visit all schools in Holywell. Additionally, Mike will be providing tennis tasters for all in Brynford, Caerwys, Carmel, Lixwm and Whitford.
The school roadshows involve free 30 minute tasters for many different year groups who will then be invited to one of our free tennis open days. All rackets will be provided and there will be chance to win prizes and there will be great offers on the day.
Private Tennis Lessons
Private tennis lessons are available in Holywell and the surrounding areas. Small private groups can also be catered for. If you have your own private tennis court – Mike can provide lessons there no problem.
Stay in touch and find out more
Simply visit our Contact page to submit an enquiry. You can also contact Mike on 07527 908808 / mike@mikeherdtennis.co.uk. Make sure to follow us on social media which we regularly post on. Click on one of the links below to be taken straight to our social media channels.
Facebook / Twitter / Instagram
Mike looks forward to seeing you on the courts soon!